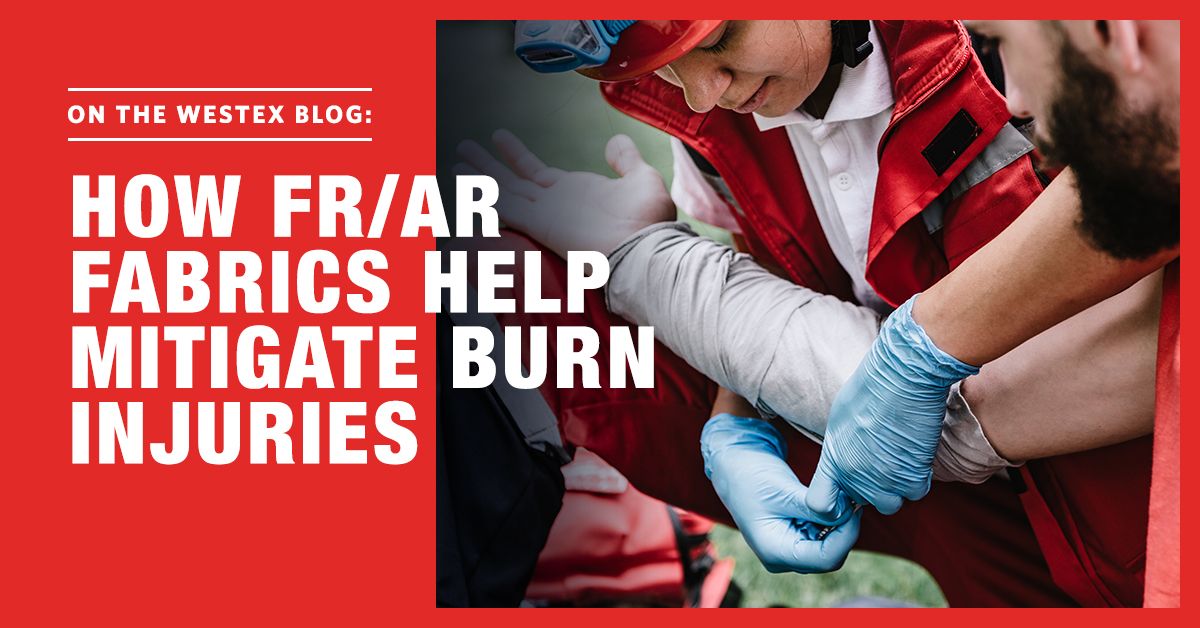 How FR/AR Fabrics Help Mitigate Burn Injuries
Safety managers are constantly analyzing their site risks to create the safest possible environment for their workers. Especially when considering short-term thermal events, like arc flashes or flash fires, stacking the deck with proactive and reactive measures are critical in mitigating injuries.
Burn injuries are one of the primary considerations of any short-term thermal hazard risk analysis. Proper administrative and engineering controls are implemented to reduce the likelihood of a burn incident — with flame-resistant (FR), arc-rated (AR) personal protective equipment (PPE) forming the final layer of defense to mitigate the injury severity should preventative measures fail. Proper functioning PPE could be the difference between a life-threatening injury and walking away from an incident.
If an arc flash or flash fire happens, it comes down to one question: did your PPE do its job?
Insulation Properties to Address Burn Severity and Burn Location
We often discuss the insulation properties of FR/AR fabrics — one of the two protective elements that make FR/AR garments critical as a final layer of defense.
Suppose an employee is wearing FR/AR PPE during an arc flash or flash fire. In that case, these garments offer a measure of insulation against burns to diminish the severity of burns and protect critical areas of the body.
While safety managers should account for burn severity and location in their risk analysis, these elements mainly tie to quality of life considerations, meaning that — while serious nevertheless — burn severity and burn location usually do not impact survival rates.
Self-Extinguishing Properties to Address Burn Extent
The second protective element of FR/AR fabrics is self-extinguishing properties. Should someone get caught in a thermal incident, it is imperative that garments do not continue to burn after the initial thermal event.
Imagine if a worker's clothes ignited and continued to burn after a thermal incident. The extent of body burns, or body burn percentages, is far worse the longer the fire burns. The flames can quickly spread to other areas of the body in the process, damaging more skin and compromising the body's largest protective organ. Self-extinguishing FR/AR garments help to shorten any thermal exposure by NOT acting as fuel, which in turn helps reduce body burn percentages.
Burn survival is tied to two elements:
Age of the victim
Body burn percentage
While age is a fixed circumstance, safety managers can mitigate body burn percentages with proper FR/AR garments. These garments reduce overall body burn and lessen the amount of compromised and burned skin. Because serious burns become infection pathways, burn extent can impact survival prospects. Self-extinguishing and insulative FR/AR garments can help prevent the worst possible outcomes by reducing the extent of burn injuries.