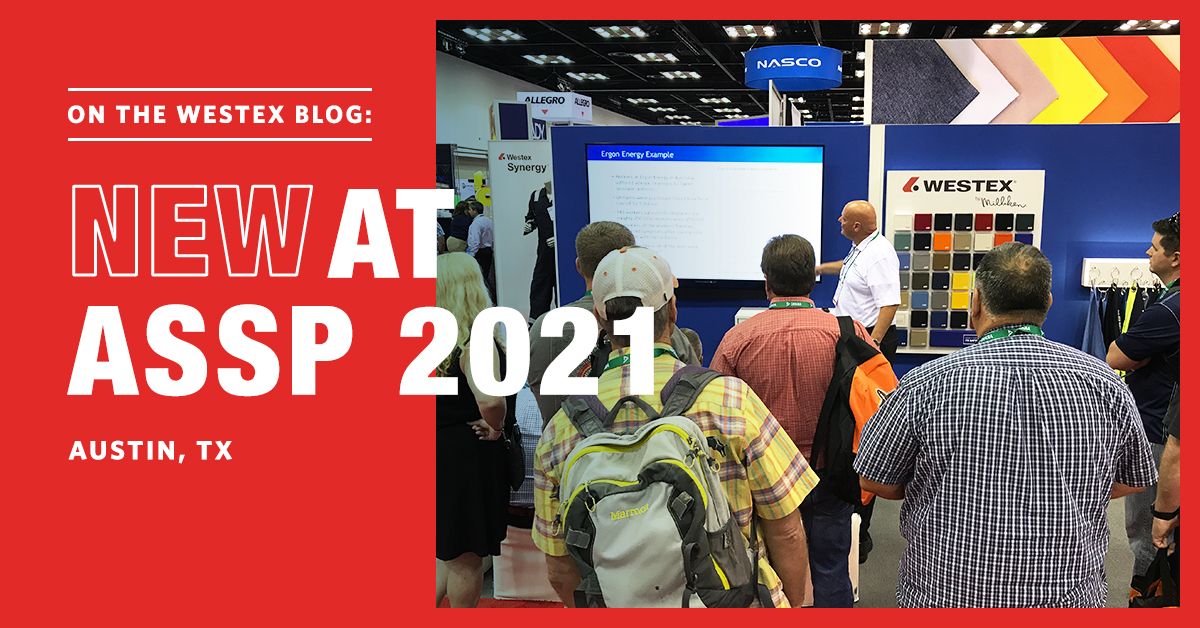 Mark Your Calendar for ASSP Safety 2021!
As we all adjust to a new normal in the era of COVID-19, safety is more essential than ever. This month, the Westex team will travel to Austin, TX, to participate in ASSP Safety 2021—a major professional conference bringing together the safety industry.
From September 13-15, Westex: A Milliken Brand will present its full line of flame-resistant/arc-rated (FR/AR) fabrics—including its latest line, the Polartec FR Collection—at the event's expo. The Polartec FR Collection combines premium performance and superior protection in a versatile range of FR/AR knits. The line is a unique collaboration between two category-leading brands, and it offers three unique Polartec fabric constructions engineered with Westex FR/AR fabric technology.
Attendees can also learn more about the Westex App—a game-changing customer tool to help support your FR selection needs. This app allows you to custom build an FR/AR uniform based on your workforce's individual safety standard requirements. It considers more than 15 global safety standards, with filtering and search options to help you land on the FR fabric suitable to you.
And, of course, the Westex team will present a complete line-up of educational sessions, where you'll learn more about the world of FR/AR garments and how it can help you achieve or remain compliant. Our team will be at the booth for the duration of the expo, ready to help you with your FR/AR garment and fabric questions.
If you plan to attend ASSP Safety in person, stop by and say hello to Westex at booth #1532. You'll be entered to win a Wingman speaker by scanning your badge in-booth. For those participating in the virtual event visit Westex.com/ASSP for your chance to enter. We hope to see you there!