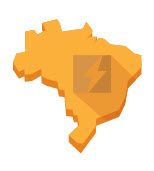 New Arc Flash Testing Laboratory in Brazil

Arc Flash Videos

General

23 Mar 2016
Starting later this year, a new arc flash testing laboratory in Brazil will begin testing to ASTM and IEC standards for flame resistant fabrics, garments and rainwear, face shields and gloves. Petrobras, the largest multinational energy corporation in South America, has partnered with the Energy and Environment Institute at the University of Sao Paulo (IEE USP), to establish a new facility to support the growing demand and need for arc flash testing, specifically for personal protective equipment (PPE).
Arc flash testing is an essential element in protecting workers who face electrical hazards. The new Sao Paulo laboratory will conduct testing that provides vital information on arc flash PPE. Without arc testing, a worker would not know what level of protection to expect from their flame resistant fabrics and other safety gear. Arc flash testing ensures that FR fabrics receive an arc rating, allowing workers to choose the appropriate protection for their specific work environment and hazard level. Arc ratings measure the amount of arc energy the fabric can withstand.
U.S. organizations have served as key liaisons and advisors for the Brazilian group regarding NFPA and ASTM standards and test methods to support the growing demand and need for arc flash testing in other regions of the world. These organizations also have extensive electric arc testing experience and existing relationships with various facilities.
In terms of economic and infrastructural development, Brazil is the leader in this region and is expected to experience high growth in the market for AR / FR apparel. Dr. Marcio Bottaro is the IEE USP project leader for the lab. "The establishment of the arc flash testing laboratory by the University of Sao Paulo and Petrobras truly shows the long-term commitment of the Brazilian electrical industry towards worker safety," Dr. Bottaro remarked.
Read the full article in the January 2016 edition of Flame Resistant Insights eZine on page 16. You can also download the translated article in Portuguese directly from the eZine!