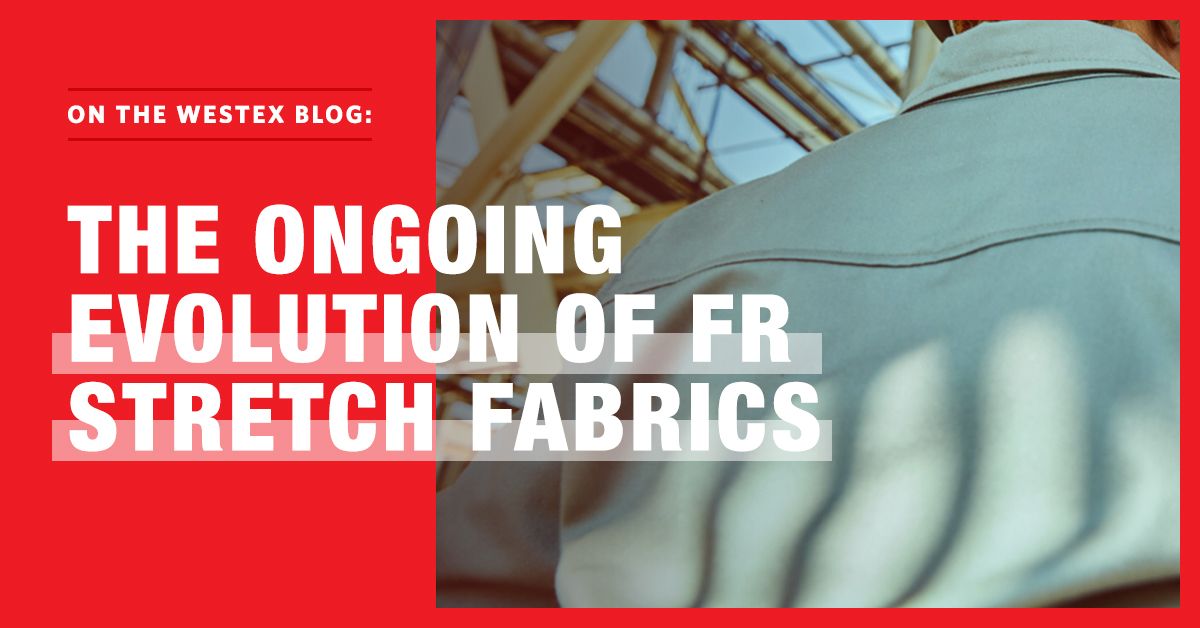 The Ongoing Evolution of Flame Resistant, Arc-Rated (FR/AR) Stretch Fabrics
Demand for more comfortable FR/AR PPE continues to grow. In fact, PPE wearers have made it clear: they want the protective garments they wear TO work to be comfortable enough to wear AFTER work. At the top of many wearers' minds is finding garments with stretch characteristics.
While comfort features like stretch should be expected in today's PPE market, they can never come at the expense of protection. This is where the challenge begins and where the Westex team thrives. We are heavily invested in innovating the next generation of stretch into flame-resistant materials and ushering in an era of protective FR/AR PPE that's more comfortable than ever.
Protection is the Foundation.
We always place priority on the protective qualities of the garment. These qualities are non-negotiable and cannot be sacrificed to add additional performance-enhancing aspects to the fabric. And while features such as stretch, odor control, moisture wicking and others are important for increased wearability, the primary responsibility of all FR garments is always to keep the wearer safe.
Comfort is the Expectation.
More comfortable PPE garments increase the likelihood of workers wearing the proper garments on the job. And while it's not easy to account for stretch when manufacturing protective fabrics, we know any quality that increases the likelihood of wearers staying protected and comfortable is well worth the effort.
From a fabric construction perspective, knit FR fabrics offer more flexibility and stretch by design. A large portion of the market prefers the alternative, however, so our researchers are developing methods to incorporate stretch into woven FR fabrics.
Process Matters.
It's one thing to solve for a specific performance-enhancing quality. The challenge we're presented with is combining these FR properties with several performance-enhancing qualities – this is where our team gets excited to dive in.
When developing a new stretch product, we abide by a consistent process:
Verify that protective performance is maintained, like FR properties
Stretch and recovery properties determined using standardized testing methods and user feedback (touch/feel of material)
Process capability and repeatability established through multiple manufacturing scale-up trials
What's Next?
Delivering the best-possible finished garments requires all parties throughout the supply chain to work together. We're proud to be actively working with our partners to bring a new generation of stretch to market, from making new fibers that better enable stretch to building machinery that allows the fabrics to run more smoothly.
Today's market calls for more comfortable PPE garment offerings, more efficient technology and faster manufacturing — and Westex is working diligently to answer. We are excited to be on the leading edge of expanded stretch offerings coming your way soon.