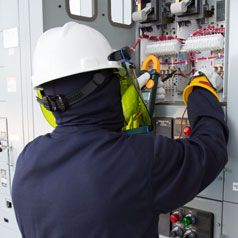 Introduced in 1996, the UltraSoft® fabric line was designed with both comfort and safety in mind. UltraSoft® was created with a unique blend of 88% cotton and 12% high-tenacity nylon to provide a soft feel for greater comfort, enhanced wear life and protective performance. In fact, the fabric is engineered to focus the excellent abrasion resistance of the nylon on the outer surface to prolong garment wear life, while the cotton fibers are focused towards the skin to optimize comfort.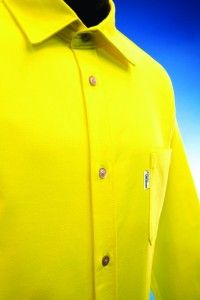 UltraSoft® is guaranteed flame resistant for the life of the garment in either high-temperature industrial or home washing procedures. That makes it ideal for enhanced protection from electric arc and flash fire exposures, as well as multipurpose protection from electric arc flash, flash fire, molten ferrous metal and welding exposures.
No more discomfort in critical visibility conditions; Westex UltraSoft® is available in high-vis fabric. A unique flame resistant fabric certified to ANSI 107 made with the comfort of cotton, Westex UltraSoft® High-Vis is also UL certified to NFPA 2112 and meets NFPA 70E PPE Category 2. Exceptional comfort from breakthrough technology, this market-proven protection makes it the fabric your employees will want to wear.