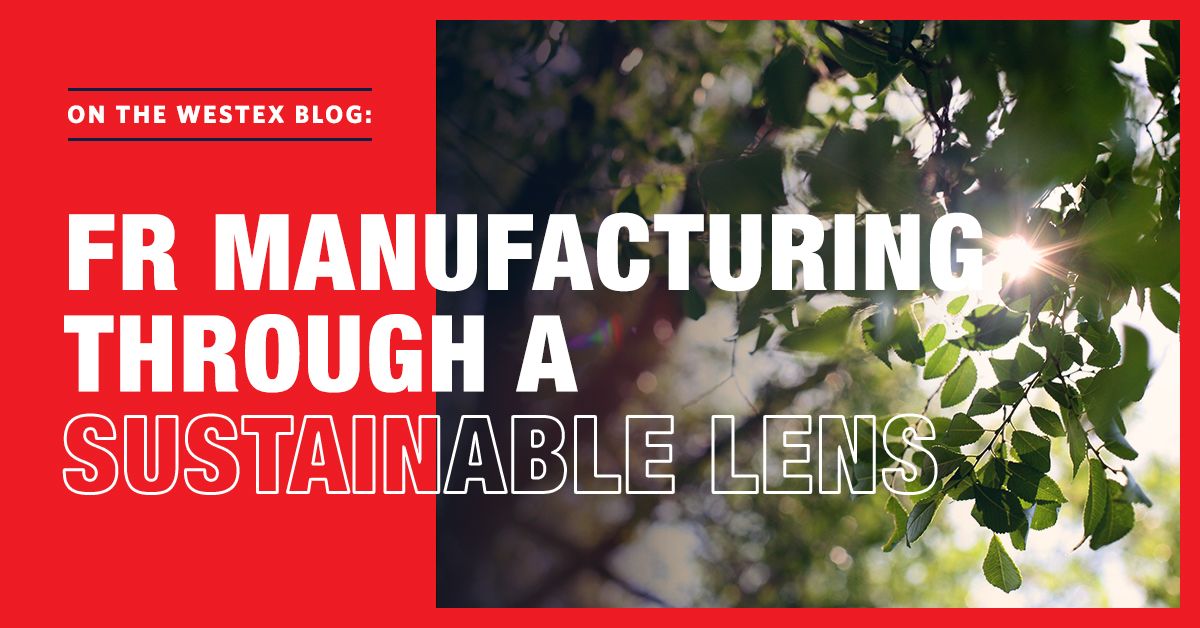 FR Manufacturing Through a More Sustainable Lens
Westex®: A Milliken Brand knows that small steps can make a big difference, and we're proud to play a part in protecting the place we call home.
For us, protection is a core value. We protect front-line workers — the people who are tackling tough jobs that carry big risks. As part of our broader global efforts through our parent organization, Milliken & Company, we also focus on protecting our planet.
Let's explore three ways Westex fabrics are helping to create a more sustainable future, with connections between proven flame-resistant/arc-rated (FR/AR) fabrics and steam, renewable wood, and even 53,000 gallons of water.
Responsible Manufacturing Processes
Facilities that produce elements of Westex fabric are harnessing innovative solutions to achieve critical green initiatives. Our Magnolia Plant now uses cogenerated steam to run its operations, which increases our energy efficiency by 20 percent, as well as a 28 percent reduction in CO2 per yard, on average, in finishing and dyeing. At our Pendleton facility, we've reduced water usage in textile production by an average of 53,000 gallons a day. Across multiple textile-focused plants, we've also reduced landfill waste by 75 percent. For more information on these solutions, see Milliken's 2021 Corporate Sustainability Report. Clearly, Westex brand fabrics are made with responsibility in mind.
Verified Protective Fabrics
More than 60 Westex FR/AR styles carry the OEKO-TEX® 100 certification, one of the world's best-known textile labels. OEKO-TEX 100 means that our textiles have been tested and found to contain no harmful substances, so you can truly rely on Westex protection.
Partnerships for Expanded impact
Westex thrives on finding new ways to exceed even our own expectations by exploring how we invite sustainability into our products without sacrificing performance. Our partnership with Lenzing, the creators of TENCEL™ Lyocell fibers used in the Westex® DH and DH Air™ fabric collections. TENCEL Lyocell fibers are derived from renewable wood that is transformed into cellulosic fibers with high resource efficiency and low ecological impact. Using TENCEL Lyocell fibers means we retain outstanding breathability and optimized moisture management with 50 percent less greenhouse gas emissions than generic lyocell.
Milliken Textiles also announced its investment in Circ, a company working to recycle fashion waste back into functional textiles by developing a revolutionary technology system that returns clothes to their raw materials.
Westex's sustainable journey has gained additional traction, but we are nowhere near finished. Connect with us to learn more about how we are continuously improving and adjusting our lens to incorporate more responsible manufacturing practices.