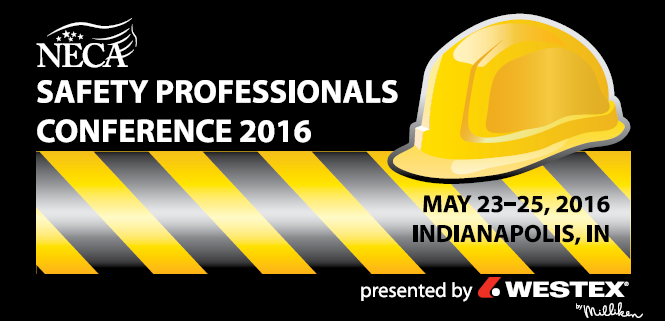 May is National Electrical Safety Month

Arc Flash Videos

General

02 May 2016
Each May the Electrical Safety Foundation International (ESFI) commemorates National Electrical Safety Month (NESM) to raise awareness and educate the public on critical electrical safety topics. EHS Today reported in 2015 that, "Workplace electrical incidents result in another nearly 300 deaths and more than 3,500 injuries every year. Although not the leading cause of workplace fatalities, electrical incidents are disproportionately fatal. For every 13 electrical injuries, a worker dies."
The NESM campaign is a good reminder for individuals and companies alike to check their electrical safety awareness efforts, not only at home but also in the workplace. Addressing electrical hazards can save lives, reduce injuries and cut economic loss. In fact, NESM has been recognized by the Presidential office since 2014.
Introduced in 2015, ESFI created a collection of workplace safety resources for companies and employees looking to make electrical safety a business priority. To help raise awareness of workplace electrical safety, ESFI developed a video series providing a brief introduction about occupational electrical injuries and fatalities called, "How Do You Know?" These videos also outline the roles of OSHA and NFPA 70E, and feature different perspectives on the importance of electrical safety in the workplace from a safety supervisor, a manager and an employee. The goal is to reinforce the importance of electrical safety programs and compliance with standards and regulations while demonstrating how safe electrical practices are vital to the entire workforce.
ESFI's online Electrical Safety Self-Assessment tool is a resource to help safety professionals review and analyze their company's electrical safety practices related to facilities, personnel and procedures. The online tool guides users through a series of questions that will help identify areas that may require further examination or improvement to ensure employee safety. Even if a workplace currently has a thorough electrical safety program in place, the Electrical Safety Self-Assessment could uncover areas that can be improved upon.
Westex by Milliken promotes electrical safety in the month of May with the annual NECA Safety Professionals Conference. This event offers NECA members critical information on regulations, compliance, management techniques and standards development to those who manage safety and health programs. Don't miss this year's conference in Indianapolis, IN May 23-25th! Click here for more information.