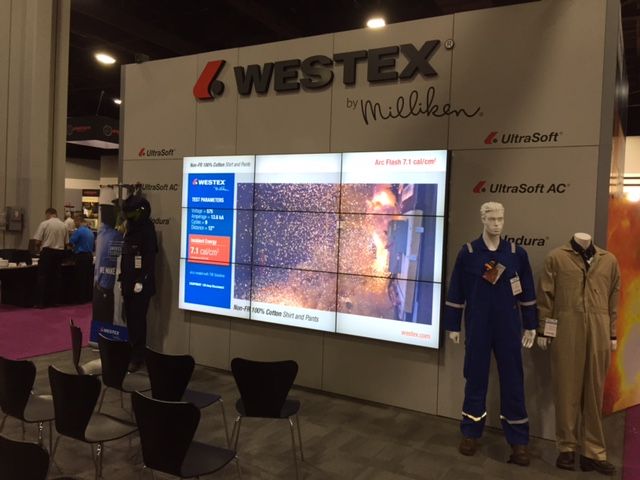 Safety 2016 Trade Show Recap
We are excited to have wrapped up another successful American Society of Safety Professionals (ASSE) Safety show, this year in Atlanta! This trade show and exhibition brings safety professionals together to learn best practices, discuss industry updates, and make connections with suppliers and each other. Now that the show is over, we thought we'd share some of our biggest take-aways from last week's event.
Standards are confusing
The number of acronyms used in standards and the amount of organizations regulating worker safety can be dizzying. Plus, it seems like almost immediately after a new standard is published, work is already being done to change the standard for the next edition – even before anyone has had a chance to begin understanding the updates made to the current edition.
We understand this and are here to help make things simpler. We have recorded webinars and an electronic magazine (eZine) that you can access at your convenience, download for later or share with someone else. Visit our online resource center to view these great tools!
Some fabrics aren't what you think they are
It's disturbing the number of times we've heard about various fabrics in the marketplace not performing to the standards and levels they claim to. How do you actually know what you're buying and that your workers will be protected? The truth is there are a number of great arc rated (AR) / flame resistant (FR) fabrics in the marketplace – but there are also a number of AR/FR fabrics that just simply don't perform as promised.
How do you combat this? We recommend that you:
Conduct a wear trial
Work with a supplier that you trust
Do your research
Worker protection is a big decision and you deserve the right information to evaluate your options.
You need help
Safety can sometimes feel like an uphill battle. The last thing we want is for you to feel like you are on your own when it comes to figuring out the best options for protection. At Westex by Milliken we're more than just a supplier, we are your partner in AR/FR safety. From free resources available on our website, experts willing to share their advice and a solid team that covers not just each state and territory in the U.S. and Canada, but also regions across the world.
If you need help, let us know. We're happy to assist, even if you don't choose a fabric from our Westex® portfolio. That's how committed we are to worker safety!
Thanks to those that were able to attend one of our presentations or visited with us in our booth! If you have questions or would like more information, please Contact Us today.
We look forward to seeing you at Safety 2017 next June in Denver!