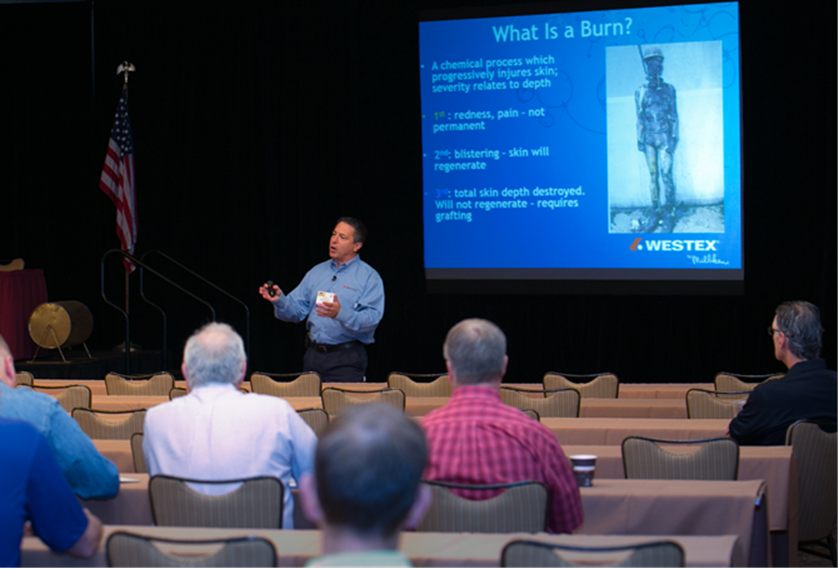 Why Ongoing Safety Education is Critical
In honor of National Safety Month, we're taking a look at the importance of ongoing safety education and training. Safety excellence means going beyond recording a zero injury number to embedding safety into the culture of your workforce. After all, being safe is about employee buy-in and the employees themselves, not just about the numbers.
Safety managers may be prone to focusing too heavily on only safety equipment, such as PPE, and products. However, safety training on your company's guidelines is just as important as the products purchased to protect employees.
Ongoing safety training keeps safety guidelines fresh in your employees' minds. When training is not consistent, companies run the risk of their employees forgetting the training they once received and passing on bad habits to new employees. With ongoing safety training, workers can quickly recall safety guidelines and put them into practice, thus reducing workplace incidents from occurring.
Ongoing safety education can be used to update workers on new industry and organizational changes. From the employee perspective, a regularly-scheduled training meeting may help them stay interested and motivated, thus reducing risky behavior and employee turnover. Many qualifications and certifications need to be maintained and updated in order to remain valid. Regardless of how useful training was at one time, learning deteriorates over time. It's important for companies to encourage ongoing safety training to evaluate, test and follow-up with employees to maintain a safety culture.
Regulations are always changing and companies are expected to keep up on these changes and follow standards to avoid penalties and restrictions. An organization cannot continue to run its operations if it does not comply with regulations. Ongoing training for employees can be designed to meet state, federal, and industry requirements. Industry regulations can change when a new process is introduced. It will be difficult for an organization to compete at the same level with its competitors if it does not comply with existing regulations.
Safety education and awareness can sometimes be an uphill battle. Employees may feel like they're being reminded of something they already know, and managers may not feel that safety training is time well-spent away from workers' jobs. Getting everyone in an organization to understand that safety awareness and understanding is a critical piece to getting work done will mean that your workforce can maintain the best set of skills and knowledge to produce superior products and services. Ultimately, informed workers are more productive, working in the safest and most efficient way, which in turn makes the overall company more competitive, more profitable and more successful.
Ongoing safety training is critical to creating a solid foundation of safety for your workers. If you need assistance with creating a culture of safety and sustainable change in your organization, take a look at the Milliken Safety Way. This employee-centric approach is designed to build an organic, internal capability that is permanently infused within your organization.
Whether you're just beginning your journey toward safety excellence or looking to take your safety processes to the next level, Performance Solution by Milliken can help you on the path to success. Click here to learn more.