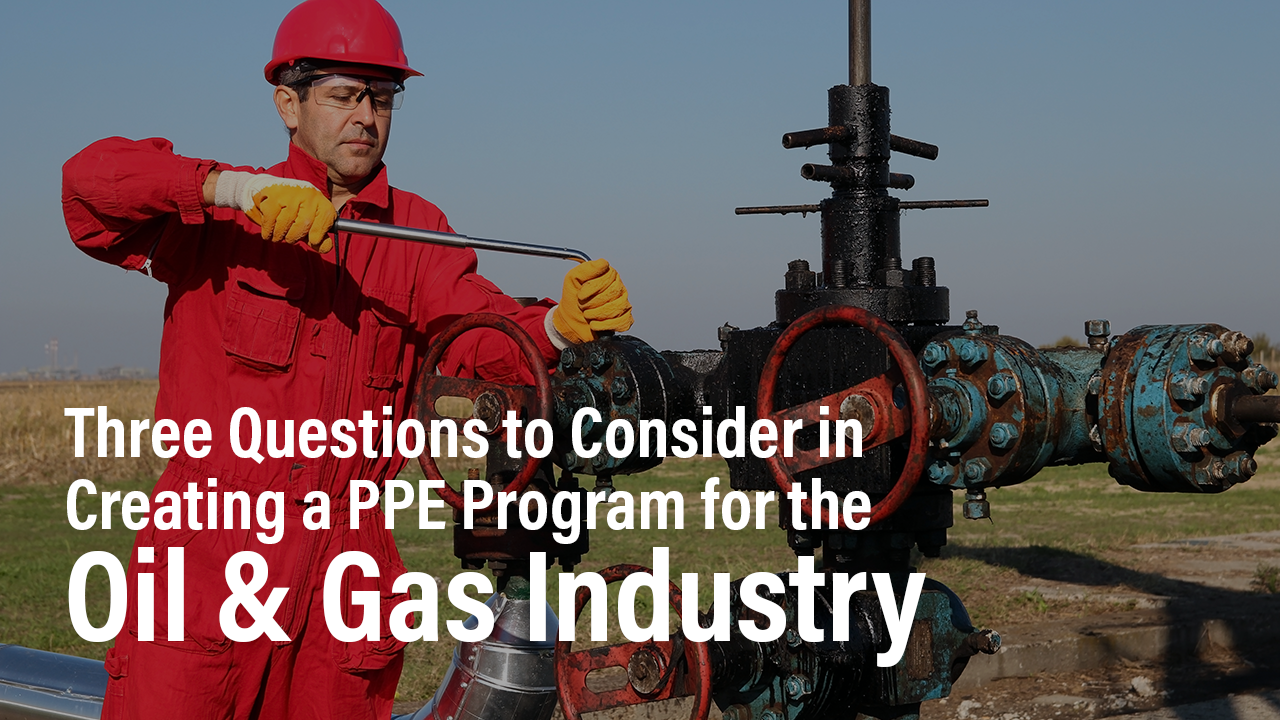 Three Questions to Consider in Creating a PPE Program for the Oil and Gas Industry
For those in the oil & gas industry, flash fires are a prevalent risk throughout the upstream and downstream lines. The flammability of oil, as well as the extraction and refinement processes, requires thoughtful personal protective equipment (PPE) selection, so that workers are protected on the job.
With the updates to NFPA 2112, ASSE Safety 2018 provides the ideal opportunity to take stock of your protection program. These three questions can help you evaluate your PPE needs as a starting point to implement a protection program or can encourage you to reassess your needs to improve a current program.
1. What hazards are you facing?
Armed with a thorough risk analysis, you can better understand and tailor your PPE program to meet the hazards facing your workers. Oil & gas industries have to contend with the known risks of flash fires, which necessitate the use of FR PPE. In addition, for those in the petra-chemical sub-industry, it is important to understand how chemical splash may play into your risk analysis. In this industry, a balanced approach of FR PPE and primary and/or inadvertent chemical splash PPE may be necessary.
2. What fabric forms the foundation of your PPE?
Not all PPE is the same, and it is important to understand your role in specifying the best-possible PPE to protect workers. Branded FR fabrics, such as Westex®, don't just must meet the testing requirements and certifications of various industry regulations, reputable manufacturers can have additional stringent internal testing procedures and years of proven protection backing their certifications. Specifying trusted FR fabric means that you can have confidence in the protection, rather than leaving yourself susceptible to the potential inequalities of generic  fabrics. In selecting the garments used within your program, be sure to specify the brand of FR fabric.
3. Does your gear meet the latest requirements of NFPA 2112?
In 2018, a number of adjustments were made that must be considered when protecting workers from flash fires – or short-duration thermal exposures from fire, as the standard now references flash fires. To adhere to NFPA 2112, manufacturers must incorporate updated testing requirements into their PPE certification program. PPE manufacturers will not be allowed to label products as certified unless they meet the updated 2018 method. For more information check out our blog on four NFPA 2112 updates that could impact your FR program.
Our knowledgeable Westex by Milliken team is always available to walk you through these considerations and help you make informed decisions. Backed by industry-leading textile innovations, and well-versed in the latest industry learnings, our team can provide valuable insight to help update or shape your PPE program.