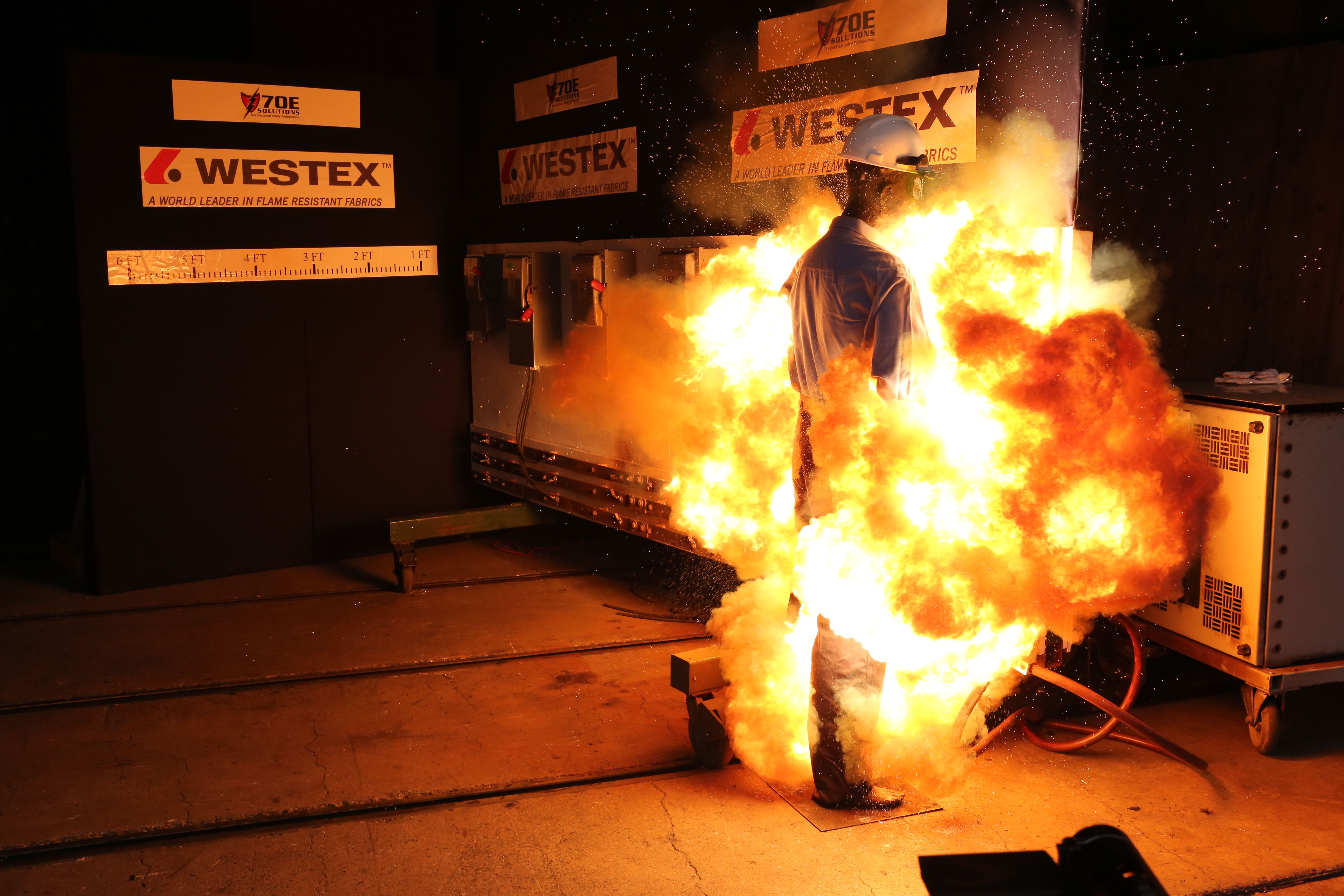 What "88/12 FR" Means
In our line of work, it is critical to understand the needs of our customers. From the nature of the daily hazards you face to the ever-important subject of budgets, Westex by Milliken understands that a number of factors go into selecting the right arc-rated/flame resistant (AR/FR) fabric for a company's personal protective equipment (PPE) program.
AR/FR fabric forms the foundation of a PPE garment, meaning that the garment will only perform as well as its fabric. Within the protective fabrics market, there are plenty of characteristics to consider, but it is also key to understand that who makes the fabric may be just as important.
The vast number of FR fabrics, garments and manufacturers in today's market has led to confusion around the differences between flame resistant (FR) fabric types, FR fabric manufacturing methods and FR garment brands. Many don't realize that the term "88/12 FR" is nothing more than a fabric content or type of fabric. "88/12 FR" is not a brand of fabric, and therefore does not provide any information on fabric performance, which varies widely by fabric manufacturer.
It is also not well understood that who manufactures the fabric is almost always different from who manufactures the garment, and behind a trusted garment label might be lower-quality, generic FR fabric. Given the poor performance of various generic "88/12 FR" fabrics, misunderstanding the terms and labels can have serious consequences for workers.
"88/12" is simply defined as a fabric blend with fiber content of 88 percent cotton and 12 percent nylon. The term  "88/12 FR" is unrelated to durability of flame resistance, shrinkage, comfort, long-term durability of the fabric or any other properties.
Even when an "88/12 FR" fabric is certified to various NFPA standards, it may not be the best fabric for your company, you really need to know the specifics about your FR fabric to know if it is the best protection against your hazard and the best fit for your company's needs.
The NFPA standards set a minimum level of safety requirements and are intended as a starting point and general guideline for organizations. For example, under NFPA 2112, it is acceptable for FR fabric to have less than 50 percent predictable second-degree body burn, allowing a wide range of fabric body burn performance. The standards are an excellent starting point but should not be your only requirement.
We dive further into the meaning behind "88/12 FR" fabrics in this white paper, focusing on how this fabric type — which is not a fabric brand — can be vastly different from brand to brand.
Read why both an EH&S manager and director put their jobs on the line to make sure their company purchased branded FR fabrics in this case study.
See the difference in performance yourself; watch our real-world demonstration videos that show the difference between Westex UltraSoft® brand fabric and generic "88/12 FR" by visiting our resource center.