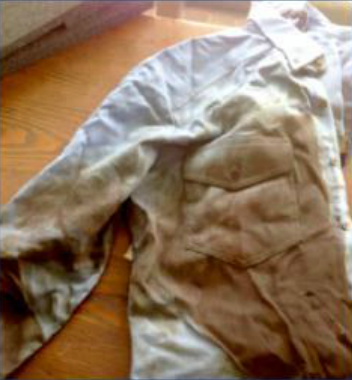 When Proper Arc Flash Protection Performs as Designed
Arc flash accidents are frequently noted when, unfortunately, something terrible goes wrong and an employee is injured. However, not all of these stories end badly due to proper use of arc flash protection. In his article for Flame Resistant Insights, Larry Hilgeman of The Hilgeman Group, Inc., shares a report from a real-life arc flash incident that ended positively as a result of the worker wearing the right PPE.
Personal protective equipment (PPE), such as FR clothing, is designed to be a worker's last line of defense. FRC is meant to protect when all other precautions and safety measures have failed in preventing an incident.
In August of 2013, a maintenance technician was called to help resolve a reoccurring issue a machine operator had reported. Upon attempting to trouble-shoot, an arc flash happened while the maintenance technician was measuring the line-side voltage of a control panel. The arc flash resulted in a relatively large fireball, a cloud of black smoke and an explosion-like sound. The maintenance technician was taken by his EHS Manager to the company's First Aid room for initial evaluation and observation.
The summary report of this incident revealed that the maintenance technician was wearing the required PPE associated with the control panel. The Hilgeman Group had previously classified and labeled the panel as Hazard Risk Category 2 in February 2013. Upon inspection of his PPE, the UltraSoft® garment performed as designed, and as a result of the employee's usage of the proper arc flash protection for the task, the maintenance technician suffered no personal injury. His shirt was badly scorched but did not break open or ignite and his pants had minor scorch marks near the waist area but were otherwise unremarkable.
In this case, the UltraSoft® fabric allowed the employee to walk away from the arc flash event without injury. Likewise, the employee's other PPE – gloves, face shield, etc. – performed as expected. All PPE worn at the time of this incident has since been removed from service and replaced. At the time of this report, the actual root cause of the incident was still unknown and the investigation continues.
Following the incident, the company's maintenance manager planned to mount the maintenance technician's shirt on the wall of the central maintenance shop to remind his crew about the importance of wearing proper PPE for arc flash protection.
Because of proper FR protection, this incident resulted in little to no injury to the employee. Read Larry Hilgeman's full incident report on page 12 of Flame Resistant Insights here.