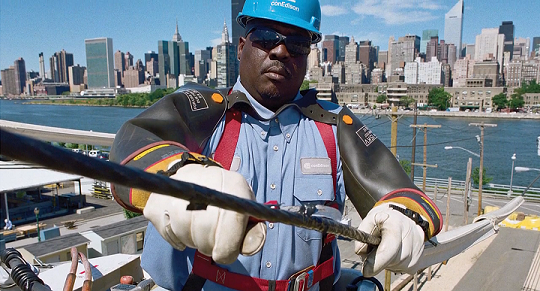 Is Safety an Initiative or a Value at Your Organization?
Safety is an initiative that every organization should prioritize, and eventually turn into a value. Being safe is about employee buy-in and the employees themselves – not just about the numbers. Much like with personal protective equipment (PPE) - where you have to get employees to see the value in wearing it or they won't – if your employees don't stand behind your safety program, it is not going to work.
If you want to know how an organization is doing, start by looking at its safety process. The only successful approach is to set safety as an uncompromised value, engage the entire workforce, and change roles and responsibilities – only then can you create the desired outcome of a world-class organization. Once the safety foundation is set, you can start building your organization's operational improvements. Below are nine immutable keys to safety to achieve best-in-class safety performance:
1. Follow the Leader
We've all heard the saying, "lead by example," and when it comes to creating a successful safety culture, this saying still rings true. In fact, the tone for safety is usually set from the top. Moving safety from "just another program" to an uncompromised value within the organization that everyone respects and follows will ensure its success.
2. Measure, Review, Repeat
Like any successful program, the right metrics must be in place. Input metrics, or what you did to achieve your desired result, are just as important as output metrics, or the result itself. However, an organization cannot make the mistake of only focusing on the numbers – people matter too, especially when it comes to safety.
3. Who's in Charge Here?
While it's encouraged to start at the top, roles and responsibilities of everyone in the organization must change in order to create the proper structure to support the safety process. Leadership needs to take an active role in establishing safety as a value and management should act as a coach, providing resources to employees – everyone is accountable.
4. Hear Ye, Hear Ye
Safety reporting is critical in the sense that it must be reported to the top of the organization and from the top of the organization. For example, if safety is on the agenda of every meeting, including at board meetings, it sends a clear message that safety is a priority and is taken seriously. Employees need to understand and be comfortable with the fact that reporting injuries is non-negotiable. When it comes to safety, no news is not necessarily good news.
5. A La Carte
Sometimes setting a corporate standard makes it challenging for employees to buy in. Committees and departments within an organization should feel comfortable and have the ability to customize safety processes to fit their situation or environment.
6. Pay Now, Safe Later
Most companies spend about 17.5% of their total safety budget on preventative safety measures, which may not be enough. Spending more on preventative safety up front has shown to mean less spend per incident overall. For example, some top companies spend up to 80% on preventative measures when it comes to safety.
7. ABCs and 123s
One of the major preventative spends is in safety education. Most organizations put their education dollars toward hard skills, such as technical skills around code and compliance. Companies also need to invest in employees' soft skills, such as giving and receiving feedback, how to run a meeting, and conflict resolution.
8. You've Got a Friend
Case management should be handled as part of the safety process. Take a look at how well your organization handles situations where someone is hurt and away from work. Organizations must earn the trust of employees, especially when they are injured, by understanding the nature of an employee's injury. The more support an organization can provide in terms of assisting the employee's recovery, through genuine concern, the quicker he or she can return to their job.
9. Fun & Games
Let's face it - no one enjoys sitting through meetings or trainings. Safety awareness activities can break up the monotony and make safety initiatives visual and fun. Coming up with out-of-the-box ways to communicate dangerous situations can be more impactful in helping employees understand what it takes to remain safe in the workplace than traditional presentations.
Safety education and awareness can sometimes be an uphill battle. Employees may feel like they're being reminded of something they already know, and managers may not feel that safety training is time well-spent away from workers' jobs. Getting everyone in an organization to understand that safety awareness and understanding is a critical piece to getting work done will mean that your workforce can maintain the best set of skills and knowledge to produce the best products and services. Ultimately, informed workers are more productive, working in the safest and most efficient way, which in turn makes the overall company more competitive, more profitable and more successful.
Take a look at your company - is safety an initiative or a value?
Click here to read the full article written by Craig Long, VP and Executive Director of Performance Solutions by Milliken, in the March edition of Flame Resistant Insights on page 14.